SHSAA Selects Helen Potter Hayes for 2017 Honored Alumnus Award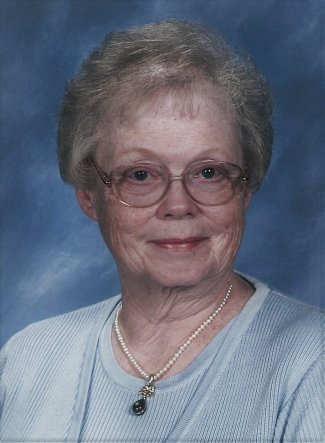 The Salem High School alumna being honored this spring is Helen Marie Potter Hayes, long-time office coordinator for the Salem High School Alumni Association and retired Salem City Schools math teacher.
Hayes, a 1957 graduate of Salem High School, began serving as the association's office coordinator in the fall of 1997, just a few months after she retired from teaching in the Salem City School District.
"Mrs. Hayes is a stellar Salem High School alumna who has truly served as a bright beacon for the alumni association,ˮ said Frank Zamarelli, SHSAA second vice president and chairman of the Alumni Relations Committee that selects the honoree.
"Mrs. Hayes's engaging personality and friendly smile welcome everyone to the alumni association. She is kind, compassionate, understanding, and most of all a Salem Quaker at heart. As a former teacher in the district, she can find common ground with everyone she comes in contact with at the office. I can't think of a better representative for our association and this award than Mrs. Hayes, and I am proud to call her a former teacher of my own," Zamarelli said in the association's announcement of the award.
Hayes explained that her favorite aspect of her work as office coordinator is "talking with the alums who come in.ˮ
Because the association typically gives students their scholarships in two increments, a significant part of the office coordinator's work involves interacting with scholarship recipients when they come to the office to pick up their checks. Students typically receive the first half of their scholarship in August, before they start classes, and the second half in December or January, when they return to show proof of their postsecondary program attendance. During those times, Hayes chats with students about their studies and encourages them to do well and to apply for the association's other scholarships.
With a good-humored laugh, Hayes points out that the 2017 graduates who will be awarded SHSAA scholarships at the association's banquet in May "were not born yet when I retired.ˮ
Hayes also likes using her math background "to keep the numbers straight.ˮ That can involve tracking receipt of donations, selling tickets for the annual banquet, or updating the association's database.
Beneficial to her role as office coordinator is that Hayes knows generations of Salem High School students and their parents thanks to her many years of teaching in the Salem district, 20 years of working at the SHS Alumni Association, decades of parenting three now-adult children who graduated from SHS, and a lifetime of interacting with people with whom she attended school in Salem.
By building relationships with alumni of all ages, and particularly with class reunion coordinators and board members, Hayes has helped to sustain the organization that began in 1882.
Family Connections to SHS
Her husband, Charlie Hayes, taught mechanical drawing and was defensive coach for the SHS football team in the 1960s; Helen and Charlie met when their classrooms were across from each other in the vocational wing of the high school. They married in August 1967.
Helen and Charlie Hayes have three adult children, who are all SHS graduates, and four grandchildren. Their children are Heidimarie Hayes Rambo, PhD, director of the Educational Leadership program at St. Mary's College in Morago, CA; David Hayes, vice president and managing director of Regulatory Reporting for Bank of New York Corporation in Pittsburgh, PA; and Chad S. Hayes, a captain for United Airlines in Chicago, IL.
Helen Hayes earned her bachelor's degree in math education from Mount Union College, now known as the University of Mount Union. She had taught one year in the West Branch School District before being hired to teach practical math at Salem High School beginning in the fall of 1966. The school was so crowded with baby boomers at that time that it had three staggered start times to maximize the space. As the newest faculty member in these overcrowded conditions, she taught in a different classroom each period.
After taking a two-year break from teaching when her youngest son was born, she returned to the district as an eighth grade math teacher at Salem Junior High School in the fall of 1971. She taught there until 1988 when she transferred to Salem High School. There she taught Algebra I and II and geometry until her retirement in the spring of 1997.
She remembers it was a good day when Gail "Budˮ Herron, O.D., then SHSAA president, called her in the fall of 1997 and asked her if she had a "retirement jobˮ yet. He invited her to interview for the association's part-time office coordinator position, which she began shortly afterward.
Hayes said she has enjoyed being part of the association's growth as the size and number of scholarships it has offered increased exponentially in the past two decades thanks to donations by generous alumni and friends of the association.
"It's rewarding. It gives me a really warm feeling to be part of the alumni association. Not only to help the kids with scholarships, but to facilitate the friendships that endure through the years,ˮ Hayes said.